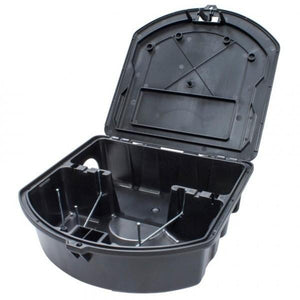 B&G Rat Bait Station
Low profile design for increased rodent activity.
High capacity bait chamber.
Bait placement can be done both horizontally and vertically.
Recessed cover – Does not allow hands or fingers to attempt to pry open the station.
Ramped entrance into bait chamber helps prevent any water from entering and contaminating bait.
Can be flush mounted against a wall or structure for maximum effectiveness.
Rounded corners inside of station allows for quick cleaning of the station.
---
We Also Recommend