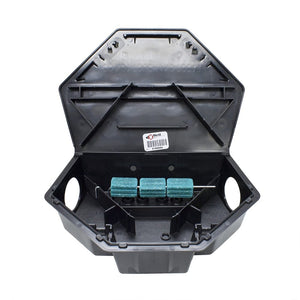 Protecta Lp Rat And Mice Bait Stations
Does Not Include Bait.
Protecta LP rat and mice bait station is a triangular shaped bait station that fits in corners and along walls where rodents travel.
Protecta LP Stations: Fit's in corners and flushes against the walls. Holds dry and liquid bait.
For use outdoors or indoors and is suitable for commercial, industrial and residential buildings.
Includes 1 Key (per Order)
---
We Also Recommend