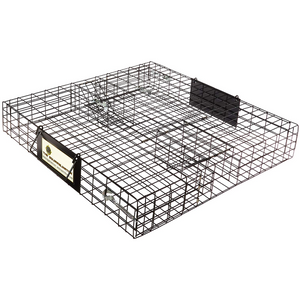 Squirrelinator Multiple Squirrel Trap
The Squirrelinator is a unique, multi-catch squirrel trap that can catch dozens of squirrels in one night!
When a Squirrel enters the trap, the door jumps back so he is trapped but it is still ready for more Squirrels to enter.
Dimensions: 23.25" x 23.25" x 3" - with 2 entry doors.
---
We Also Recommend